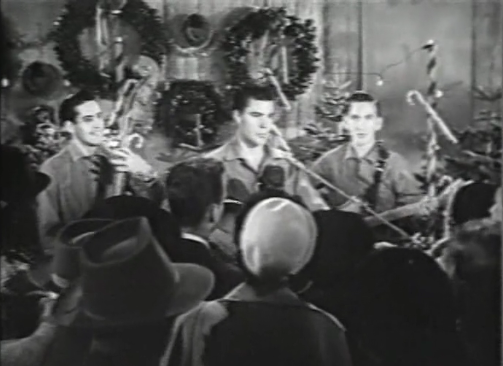 TREES, MUSIC AND A CHRISTMAS MIRACLE – TODAY ON BETA MAX TV!!!
It's a Christmas Miracle – or somethin'! For the first time in many weeks,
Beta Max TV
is able to add a program on a day other than a Monday! Why was this happening and why did it change? We (and seemingly, Roku tech support) have no idea. But we're happy it seems to have changed for the good just in time for our giant snowdrift of Christmassy programming!!!
So, let's start the decorating with a Christmas tree from Ricky and David's CHRISTMAS TREE LOT on The Adventures Of Ozzie And Harriet! Ricky and David find themselves broke with Christmas fast approaching so they decide to sell Christmas trees to raise money – a project that turns into a dance party! (1957)
Get festive and pine-scented with Ozzie and Harriet on your home for B-movies… and shows on a day other than a Monday again (we hope)!!!
Beta Max TV
!!!