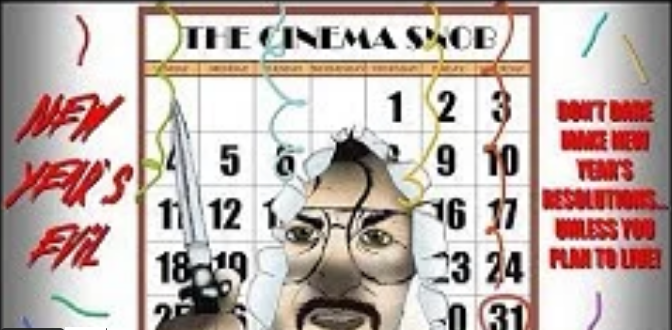 A CREEPY MURDER AND A TASTE OF NEW YEAR'S EVE – TODAY ON BETA MAX TV!!!
There's a murderer – or two – on the loose and a little start to this Friday's New Year's Eve celebration on Beta Max TV today!
First, The Cinema Snob previews the new year with NEW YEAR'S EVIL (1980) – a DJ gets a call from a psycho who plans to kill someone as the new year starts in each time zone and the DJ is scheduled to be the last target!
Then, there's creepiness and murder on the set as Arachna of the Spider People and her party-lovin' pal Deadly present THE DEATH KISS (1931) on
Beware Theater
. Bela Lugosi stars as a studio manager involved in filming a murder mystery when an actual murder happens on the set and there's a mystery as to whodunnit and why. Meanwhile, Arachna and Deadly, taking a few pictures, get tangled up with gangsters.
Start your celebrating early with
The Cinema Snob
and Arachna and Deadly and
Beware Theater
as we roll toward the end of the year on your home for B-movies… and a year-end special on murders!
Beta Max TV
!!!