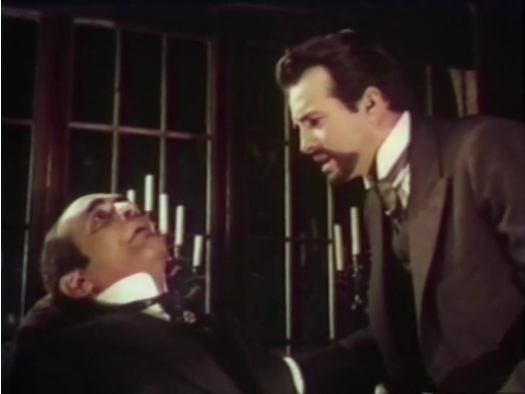 SOME HALLOWEEN "SPIRIT" – TODAY ON BETA MAX TV!!!
Spooky Scary continues with a ghost – or is it?  Tune in Beta Max TV today for the 1963 Italian gothic horror film THE GHOST.  An invalid doctor is undergoing a bizarre treatment of taking poison and then the antidote which he believes will cure him.  His wife (Barbara Steele) has tired of him and she and her lover decide to murder him by withholding the antidote at his next treatment. After his death, they find the key to his safe has been buried with him – so they dig him up to retrieve it.  But soon afterward, strange things start happening, and they wonder if they really killed him, or if he is coming back from the dead to haunt them.
It's a good dose of dark, moody creepiness as we crawl closer to Halloween.  Spooky Scary month continues on your home for B-movies… and lots of ghosts, real and imagined!  Beta Max TV!!!