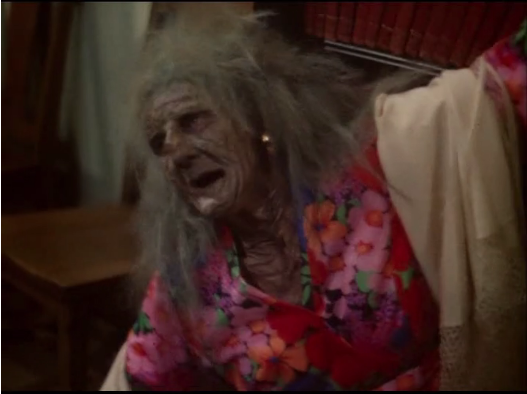 SUMERIAN DEMON GOES TO COLLEGE – TODAY ON KOLCHAK – THE NIGHT STALKER!!!
Join Beta Max TV as ace paranormal reporter Carl Kolchak heads back to school when the student body starts turning into bodies on KOLCHAK – THE NIGHT STALKER – DEMON IN LACE (1975).  Soon after an ancient Sumerian tablet is brought to a college campus, male students start turning up dead.  And found near them are the dead bodies of women who died elsewhere and under totally unrelated circumstances.  When Kolchak gets on the case, he finds evidence that a Sumerian demon known as a succubus may be behind the deaths!  This episode also has guest stars Keenan Wynn, Jackie Vernon, and Carolyn "Morticia Addams" Jones.
Wrap up September with a taste of the spooky scary stuff to come in October on your home for B-movies… and Morticia!  Beta Max TV!!!