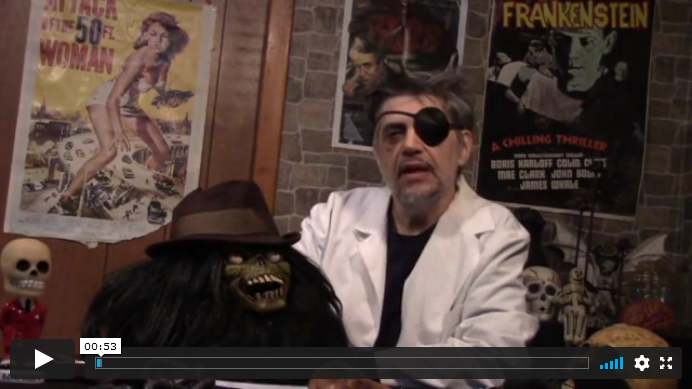 A GORILLA GROWS IN BROOKLYN – TODAY ON THE DUNGEON OF DR. DRECK!!!
Dr. Dreck monkeys around today for BELA LUGOSI MEETS A BROOKLYN GORILLA on The Dungeon Of Dr. Dreck.  It's the famously awful 1952 film starring Bela Lugosi, a gorilla from Brooklyn and Martin and Lewis clones Duke Mitchell and Sammy Petrillo who find themselves marooned on a tropical island that happens to be the home of a mad scientist experimenting with evolutionary serums and apes.
Dr. Dreck's doing a little experimenting of his own and comes up with a new pill that just might grow a new body for Shrunken Ed!
Singin', dancin', apes and bad jokes throughout!  A must see for all fans of B-movies – and Bela Lugosi – and it's here in The Dungeon Of Dr. Dreck on your home for B-movies…and crooning apes!  Beta Max TV!!!