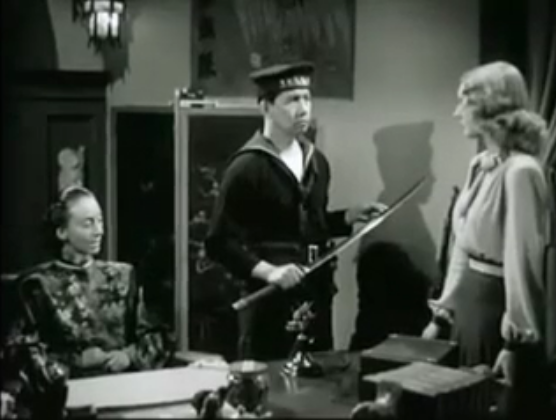 FROM A SPY FILLED ISLAND TO A STOOGE FILLED COURTROOM – IT'S DON'S BREAKFAST SERIAL!!!
Join Don for the exciting conclusion of the 1945 spy thriller SECRET AGENT X-9 today on Don's Breakfast Serial.  Lloyd Bridges and Keye Luke star as U.S. and Chinese agents battling Axis powers trying to steal a secret formula for synthetic fuel. Plus Don has a double dose of dimwits with two colorized 3 Stooges shorts – Disorder In The Court and Sing A Sing Of Six Pants and an episode of the classic and western series Tate.
An island full of spies, a courtroom full of morons, and an old western town full of gunfights.  It's all here in Don's Breakfast Serial today on your home for B-movies… and action from all over the place! Beta Max TV!!!