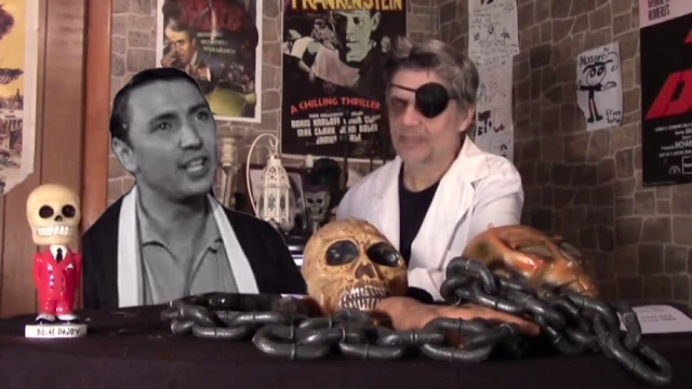 IT'S A SPIRITED FARM TODAY ON THE DUNGEON OF DR. DRECK!!!
Join Dr. Dreck and Moaner a 1970 farm-fresh fright-fest as The Dungeon Of Dr. Dreck presents CROWHAVEN FARM.  It's a terrifying tale of a couple who moves to a peaceful looking farm hoping to live a calm, uneventful life.  But once there, strange events make them begin to believe the stories they've heard about supernatural events at the farm and that it sits on the site of the former home of a coven of witches!.  Starring Hope Lange with a special appearance by John Carradine!
And if that's not enough excitement, Moaner decides she should have top billing on the show and walks out when Dr. Dreck won't agree with her.  So Dr. Dreck finds a substitute co-host (or two).
It's not all chores and fun down on the farm.  Sometimes it's terror-central, just like at CROWHAVEN FARM form The Dungeon Of Dr. Dreck on your home for B-movies…and crazy country life!  Beta Max TV!!!