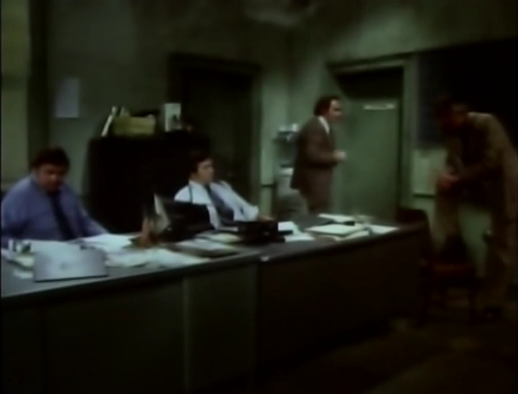 DRIVE-INS CAN BE DEADLY – AND NOT JUST THE FOOD!!!
Drive-In movies can be a lot of fun.  But someone at this theater is trying to make a point – a very sharp point.  Tune in Beta Max TV this week for some movie mayhem with the 1974 slasher film DRIVE-IN MASSACRE!  A psychotic killer (one of the best kinds for B-movies!) is roaming around the local drive-in theater and bumping off the patrons with a sword.  And it's not even a Hercules movie playing on the screen!  The local police – in classic 1970s cop attire – are hot on the case and trying to figure out where the killer will strike next – and why!  Cool period cars, cheezy acting, and a total budget of nearly $30,000.  Most of the actors used pseudonyms and even the 2 screenwriters took on acting jobs for this gem!
You drive in – and they carry you out!  Summer fun at the drive-in – at least for the killer – with DRIVE-IN MASSACRE on your home for B-movies…and movies inside movies!  Beta Max TV!!!