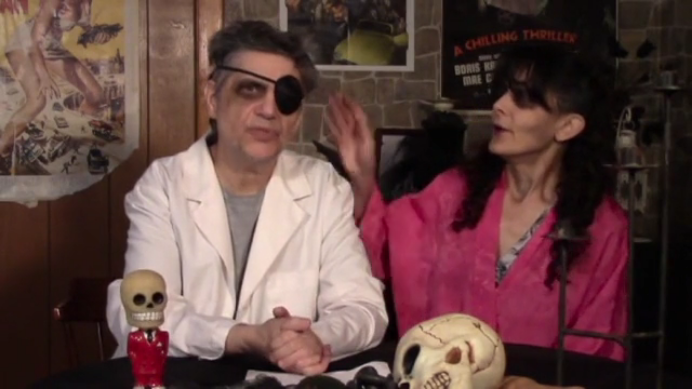 A PSYCHO KILLER'S REINCARNATION AND DR. DRECK'S LIFE AS A DOG – TODAY ON BETA MAX TV!!!
It's a trip to a scary past and a furry past when The Dungeon Of Dr. Dreck presents FRIGHT!  Dr. Dreck and Moaner bring us 1956 tale of a woman (Nancy Malone) who believes she is the reincarnated spirit of the paramour of an ancient prince. Things get complicated when a psychopathic murderer turns out to be the reincarnated prince himself!
And speaking of the past, when Moaner and Groaner decide to do some past regression to investigate Moaner's previous lives, they discover that Dr. Dreck was actually once a collie dog.
We've got scares and a waggly tail with The Dungeon Of Dr. Dreck today on your home for B-movies…and nice shiny coats!  Beta Max TV!!!