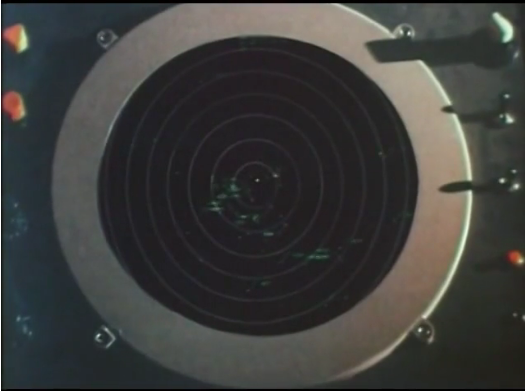 OH WHERE OH WHERE HAS MY LITTLE PLANE GONE?  DR. DRECK KNOWS – TODAY ON BETA MAX TV!!!
There's unidentified objects and missing pilots aplenty when Dr. Dreck presents THE DISAPPEARANCE OF FLIGHT 412 on The Dungeon Of Dr. Dreck!  Dr. Dreck hosts this 1974 made-for-TV UFO coverup movie starring Glen Ford and David Soul. After a flight crew spots 3 unusual craft during a flight, two fighter jets disappear, the blips disappear, and then THEY disappear. Their colonel (Ford) searches for them and uncovers a secret airfield.
And speaking of missing, Moaner is late and Groaner is afraid she too has gone missing!
UFOs, military secrets, and a missing Moaner.  Solve the mysteries with Dr. Dreck on your home for B-movies…and disappearances!  Beta Max TV!!!