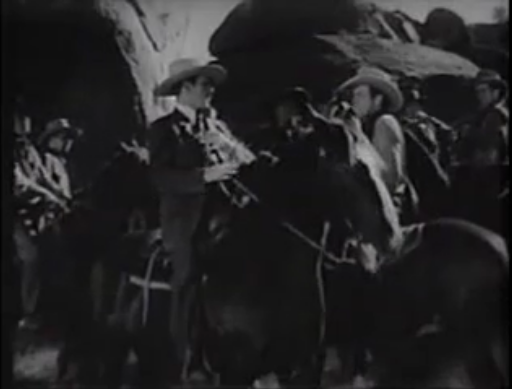 MORE BAD GUYS THAN YOU CAN SHAKE A PICK AT – ON DON'S BREAKFAST SERIAL!!!
It's gold mines and gunfights galore as Don's Breakfast Serial presents THE VALLEY OF VANISHING MEN – Pt. 2 today on Beta Max TV!  Don presents chapters 7-12 of this 1942 Columbia western serial. Wild Bill (Bill Elliot) faces stiff odds as he battles a powerful gang kidnapping men for forced labor in a huge gold mine. Plus Casper the Friendly Ghost helps a little donkey find a job and Don has some robot trouble.
More mining mayhem in Don's Breakfast Serial on your home for B-movies…and an occasional donkey!  Beta Max TV!!!