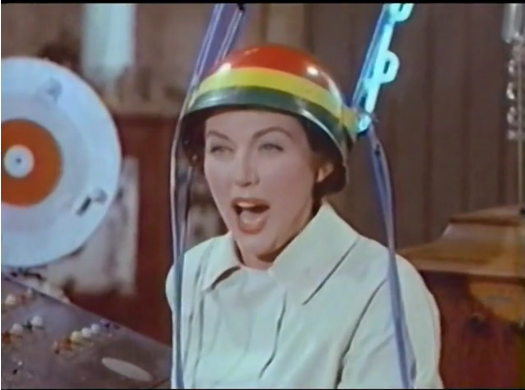 FRANKENSTEIN ON HORSEBACK?  FIND OUT ON THE DUNGEON OF DR. DRECK!!!
With nicer weather on the way, how about a trip to the drive-in with The Dungeon Of Dr. Dreck!  Join Dr. Dreck and Moaner in their convertible for the 1966 monster-western JESSE JAMES MEETS FRANKENSTEIN'S DAUGHTER.  Outlaw Jesse James, on the run, takes refuge in the castle of Baron Frankenstein's granddaughter where she is conducting experiments like her grandpa and turns Jesse's pal into a mind-controlled zombie!  Meanwhile, Dr. Dreck and Moaner enjoy the night air and the movie.
Put down the convertible top and grab some popcorn for some Dr. Dreck drive-in fun on your home for B-movies…and monsters of the old west!  Beta Max TV!!!