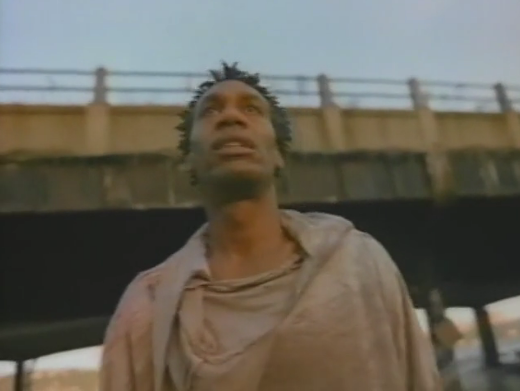 ACTION DOUBLE FEATURE – CLASSIC EXPLOITATION AND BRAND NEW INDIE – IT'S INDIE-PLOITATION MONDAY ON BETA MAX TV!!!
We've got double-feature excitement with a classic sci-fi exploitation film and a brand new indie movie today for Indie-ploitation Monday on Beta Max TV!!!
First, it's action, drama, betrayal, and revenge with SETH AND TIA, a new indie movie from Steve Hasse and Guttercore Films.  Seth and Tia, patients in a mental institution, become friends and with the help of fellow, but adversarial, patient Gnarly Daren, plan an escape.  But when Seth and Tia do make their break, they leave Daren behind locked in a cell.  As the couple pursues their life of anarchy on the outside, Daren also escapes and seeks his revenge on his betrayers!
Then, there's someone else on the run – this time from outer-space bounty hunters.  From 1984, it's THE BROTHER FROM ANOTHER PLANET.  A mute alien (Joe Morton), with strange powers and the appearance of a black human, crash lands on Earth.  Through his ability to heal wounds and fix things, he makes friends and tries to assimilate into his new surroundings.  But he's soon discovered by a pair of ruthless bounty hunters from his home planet and pursued through the streets of Harlem.
Run to your TVs for folks on the run as Indie-ploitation Monday presents SETH AND TIA and THE BROTHER FROM ANOTHER PLANET on your home for B-movies…and running!  Beta Max TV!!!