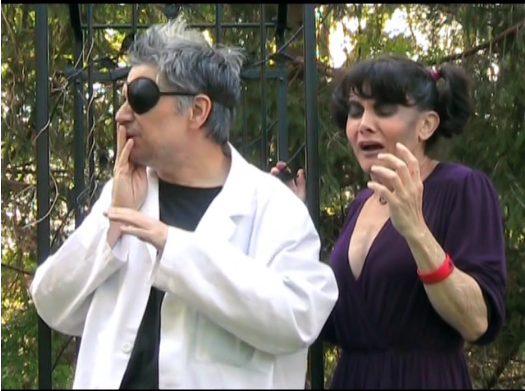 CREEPY CREATURE CREEPS CREEEPILY ON THE DUNGEON OF DR. DRECK!!!
There's a monster on the prowl and a lost "pet" somewhere when Dr. Dreck shows THE CREEPER on this week's episode of The Dungeon Of Dr. Dreck!  In this 1948 thriller, a group of scientists working in the West Indies on a secret formula start turning up dead, the apparent victims of what appears to be a large cat-like monster and may be a product of their serum.
Speaking of "cat-like" creatures, Dr. Dreck and Moaner search for nephew Bugsley's weird pet Fluffy – a large, furry, multi-eyed thing that's wandering loose in the neighborhood.
It's a big fur-fest with THE CREEPER and The Dungeon Of Dr. Dreck on your home for B-movies…and creepy stuff!  Beta Max TV!!!