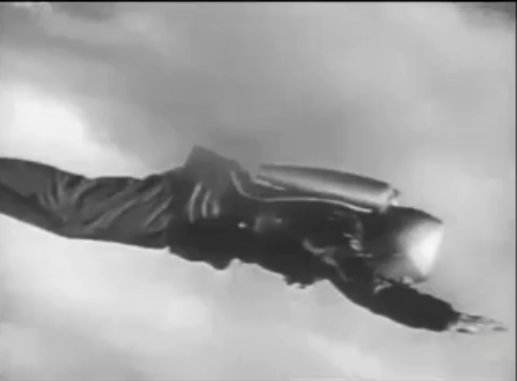 RAGING ROCKETS AND WINNIE THE POOH'S VOICE – MORE ACTION AND FUN FROM DON'S BREAKFAST SERIAL!!!
Tune in this week for Don's Breakfast Serial and chapters 7 – 12 of the Republic serial KING OF THE ROCKET MEN – Pt. 2 on Beta Max TV!  Scientist Jeff King, the original Rocket Man, uses rockets and ray guns to stop Dr. Vulcan's plan to wipe out America's top scientists. Plus Don's got two Sterling Holloway comedy shorts – Flat Feat and Hectic Honeymoon featuring the well known character actor and original voice of Winnie the Pooh.
Zoom in for action and laughs with Don's Breakfast Serial on your home for B-movies..and a honey pot of fun!  Beta Max TV!!!