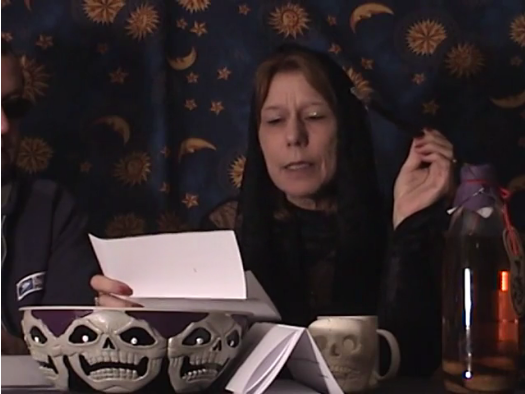 WE GO APE FOR DR. DRECK – TODAY ON BETA MAX TV!!!
Join our simian celebration on Beta Max TV as The Dungeon Of Dr. Dreck presents the 1951 jungle horror voodoo film BRIDE OF THE GORILLA.  Raymond Burr stars as a scheming plantation manager who kills the plantation owner in order to marry his beautiful wife.  But an old jungle woman learns of his treachery and places a voodoo curse on him that causes him to turn into a rampaging gorilla at night.  Also starring Lon Chaney, Jr.
Dr. Dreck and Moaner have a heated debate over whether the movie's star's real name is Perry Mason or Raymond Burr and Madame Nicotina drops in to read some mail.
So come to the wedding celebration where the seating arrangements are Bride or Beast as The Dungeon Of Dr. Dreck presents BRIDE OF THE GORILLA on your home for B-movies…and monkey business!  Beta Max TV!!!