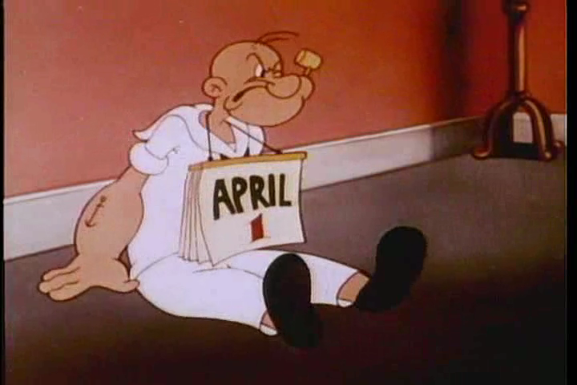 DR. DRECK, AN ANGRY ENERGY CREATURE, AND APRIL FOOLS! TRIPLE FEATURE WEDNESDAY TODAY ON BETA MAX TV!!!
Menacing magnetism and piles of pranks have landed on Beta Max TV today with The Dungeon Of Dr. Dreck and a pair of April Fools special features.
First, Dr. Dreck and Moaner present the 1953 sci-fi film MAGNETIC MONSTER. After scientists create a radioactive element that produces a super magnetic field, they find it creates matter from energy and grows geometrically.
But it grows so powerful that scientists must find a way to stop it before it disrupts Earth's orbit.
Then get ready for gags and goofs with 2 April Fools Day bits. Popeye and Bluto go gag to gag in at a picnic with Olive Oyl in COOKIN' WITH GAGS. And comic great Charley Chase stars in APRIL FOOL (1924). Charley, a cub reporter on a small-town newspaper, gets involved in a bevy of April Fool's jokes – most of which backfire.
It's magnetism and mischief with Dr. Dreck and more on your home for B-movies…and things that attract!
Beta Max TV!!!