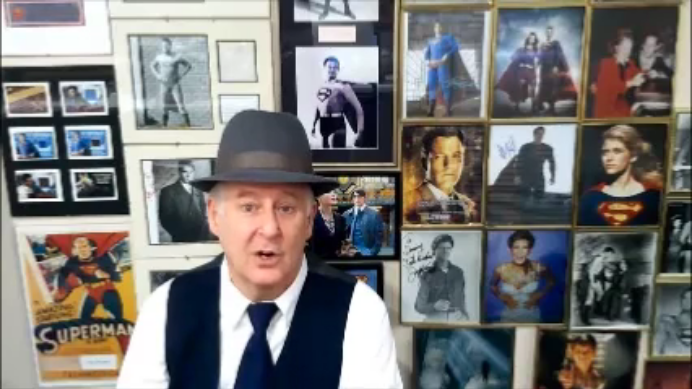 ATOMIC ROCKETS ARE GO THIS WEEK ON DON'S BREAKFAST SERIAL!!!
It's high flying action this week as Don's Breakfast Serial brings you chapters 1 – 6 of the 1949 Republic serial KING OF THE ROCKET MEN.  Evil Dr. Vulcan is plotting to rule the world.  And to achieve his goal, he plans to every one of America's top scientists.  When one scientist escapes, he teams with fellow scientist Jeff King who dons an experimental atomic powered rocket pack and using a new ray gun sets out to thwart Vulcan's plans.  Don also has a short featuring well-known comic actor and cartoon voice Sterling Holloway.
Take of for action with the real Rocket Man from Don's Breakfast Serial on your home for B-movies…and high flying!  Beta Max TV!!!