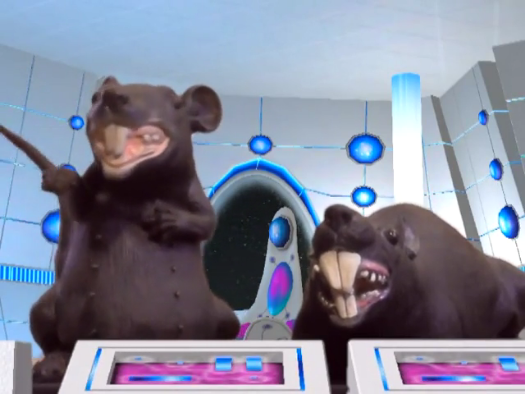 THE FORTUNE TELLER SAYS – I SEE ANOTHER EPISODE OF DR. DRECK IN YOUR FUTURE!!!
Take a look into the scary world of the yet to come as The Dungeon Of Dr. Dreck presents THE CLAIRVOYANT (1935) today on Beta Max TV!  Claude Rains stars as a fake clairvoyant working in a music hall who, with the help of his wife/assistant (Fay Wray) performs a fortune telling act.  But when a mysterious woman joins the audience one night, his predictions come true – a transformation that will throw his like into turmoil and terror!
Moaner uncovers a secret alien plot involving Don Knotts and Mick Jagger.  It appears they are cloning themselves – Jagg-knotts – in a hidden Mexican cave with the intent to the world into an intergalactic video and music store!  Dr. Dreck is not completely convinced.  Plus, we take a look at Rats In Space!
See what the future hold – right now in the present!  It's The Dungeon Of Dr. Dreck on your home for B-movies…and unpredictable predictions!  Beta Max TV!!!