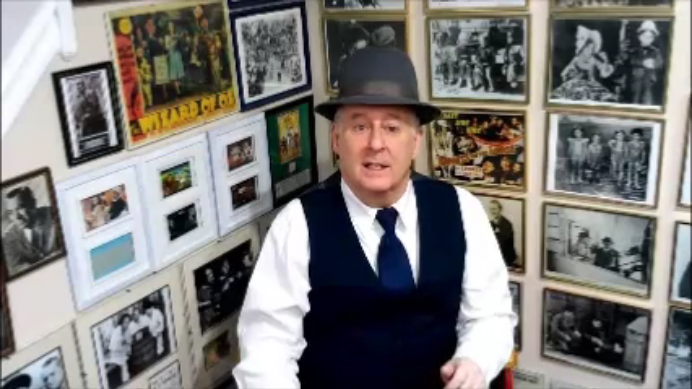 STOMPING THE SPIDER!  THE BLACK WIDOW CONCLUDES TODAY ON DON'S BREAKFAST SERIAL!!!
Join Don's Breakfast Serial for the final chapters of the 1947 Republic serial THE BLACK WIDOW!  Investigator Steve Colt, called in to investigate several murders by spider, soon uncovers and international plot involving a foreign king, his daughter with the ability to easily impersonate other people, and her gang who plan to steal an atomic rocket engine and take over the world. Plus Don's got several assorted comedy shorts!
See if the world gets saved and have a few laughs too with this week's Don's Breakfast Serial on your home for B-movies…and bad bugs!  Beta Max TV!!!