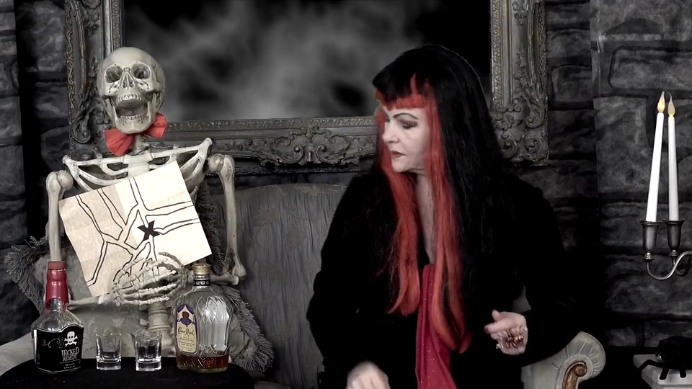 RAISE THE DEAD – AND DEADLY – THIS WEEK ON BEWARE THEATER!!!
Things get animated – or more precisely, RE-animated – on Beware Theater this week!  Join Arachna of the Spider People and the very dead Deadly for INDESTRUCTIBLE MAN (1956). Lon Chaney Jr. stars as a brutal maniacal murderer who gets executed for his crimes.  But when a doctor steals the body and re-animates him, the process renders him invulnerable as he goes on a vengeful killing spree.
Deadly decides he wants to be alive again so he and Arachna for the the Reanimation Expo to check out the latest technologies and devices that are so wild they make Deadly go all to pieces (literally).
Catch the creepy fun with Arachna and Deadly and this week's Beware Theater on your home foe B-movies…and animating that ain't no cartoon!  Beta Max TV!!!