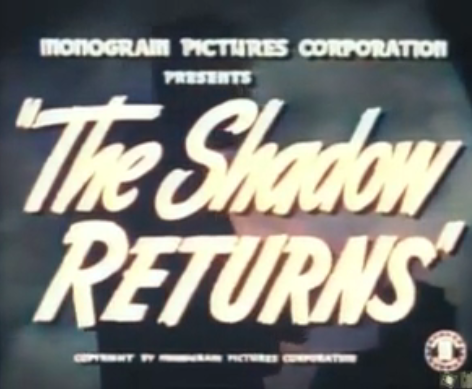 WHO KNOWS WHAT EVIL LURKS?  DON'S BREAKFAST SERIAL DOES – TODAY ON BETA MAX TV!!!
Join Don O'Malley as he shows that the weed of crime bears bitter fruit with the SHADOW DOUBLE FEATURE this week on Don's Breakfast Serial.  It's two 1946 movie adaptations of the famous radio serial.  In the first, THE SHADOW RETURNS, the Shadow tries to solve a complex web of murders, disappearances, and strange happenings.  In the second, THE MISSING LADY, the Shadow is blamed for a missing jade statue and the murders connected with it and must solve the crimes to prove his innocence.
Stick to the Shadows this week with Don's Breakfast Serial on your home for B-movies…and the ability to cloud men's minds…Beta Max TV!!!