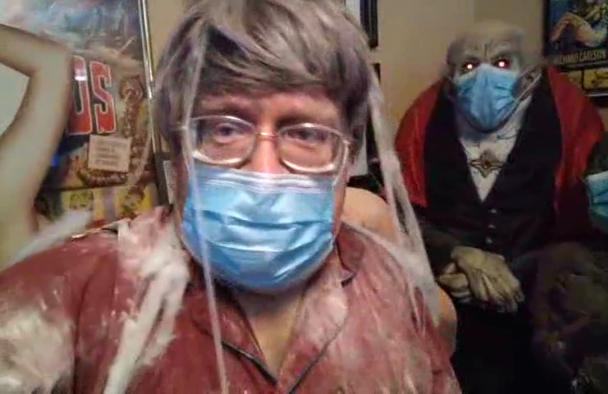 DR. DRECK'S IN LOCKDOWN THIS WEEK ON BETA MAX TV!!!
Get a peek inside the locked-down dungeon on the special Dungeon Of Dr. Dreck Pandemic Edition show today on Beta Max TV.  Dr. Dreck too is in lockdown and sharing his situation with Shrunken Ed and Stu the Rat – who are both getting on each other's nerves. Despite the situation, Dr. Dreck has the obscure 1934 psycho-drama DOUBLE DOOR.  A sadistic old woman living in a creepy old mansion (with a torture room) has decided to make it her life's work to ruin her siblings' lives any way she can. And her latest target is her soon to be married brother.
Dr. Dreck also has an interesting scheme to stay virus free, a solution for Ed and Stu's strife, and a visit from Uncle Mess in his tomb with a few of his un-living chums.
Get a dose of creepy and spend some lockdown time in the dungeon with Dr. Dreck on your home for B-movies…and the occasional quarantine!  Beta Max TV!!!