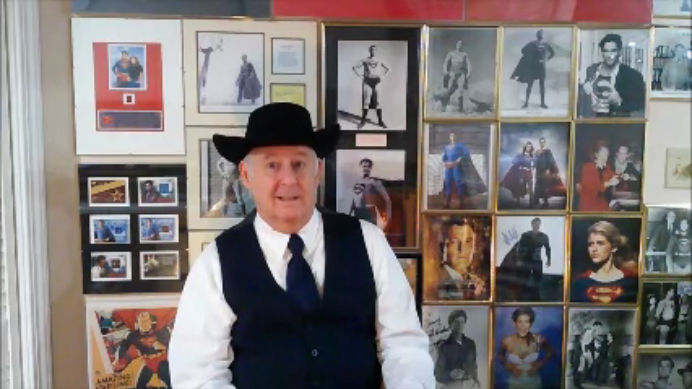 DON DEBUTS DEADWOOD DICK – TODAY ON BETA MAX TV!!!
Mosey on down to this week's Don's Breakfast Serial for Part 1 of the 1940 western serial DEADWOOD DICK on Beta Max TV.  Dick Stanley is the editor of the Dakota Pioneer Press and a supporter of statehood for Dakota Territory.  But when a villain know as the Skull and his band of renegades start attacking the local residents who support statehood, Stanley becomes masked hero Deadwood Dick to try to thwart the Skull's evil plans.
Don's in Dakota for DEADWOOD DICK – Part 1 on your home for B-movies…and words that start with D!  Beta Max TV!!!