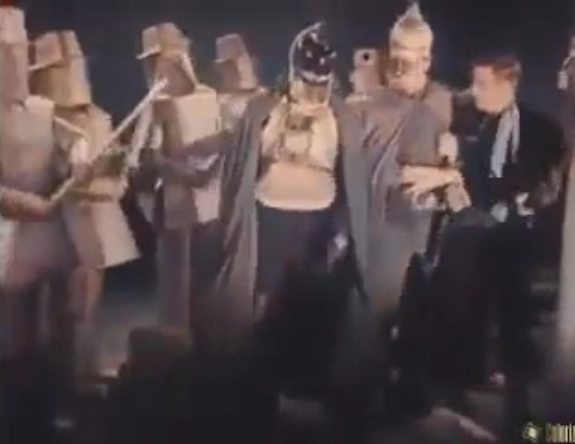 MELODY RANCH VS. MURANIA – THE CONCLUSION OF THE PHANTOM EMPIRE TODAY ON DON'S BREAKFAST SERIAL!!!
It's saddle-pals vs. subterranean subterfuge as DON'S Breakfast Serial brings you THE PHANTOM EMPIRE – Part 2 today on Beta Max TV! It's the conclusion of this western sci-fi serial from 1935 starring Gene Autry and Smiley Burnette. The remnants of an ancient and very advanced civilization live deep beneath Gene's ranch and there's an access through some caves. Spurred on by greedy surface villains, the subterranean city of Murania is moving toward invading the surface world and it's up to Gene, Smiley and their pals to try to thwart this evil plot!
See the showdown today in THE PHANTOM EMPIRE – Part 2 on your home for B-movies…and Gene Autry!
Beta Max TV!!!