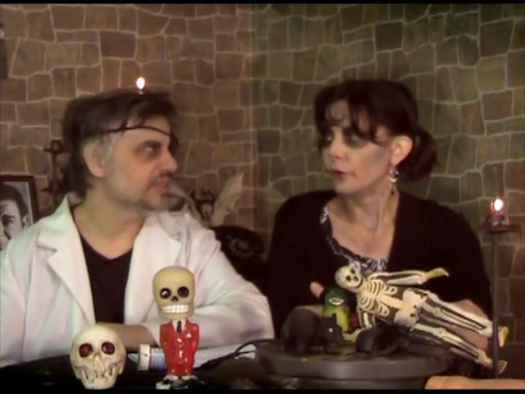 DR. DRECK, EL SANTO, AND A SNEAK PEEK AT THE BRAND NEW APOLOGY NONE MOVIE – TODAY ON BETA MAX TV!!!
We've got masked Mexican wrestling action and a look at some brand new groovy animation today on Beta Max TV!
First, it's another sneak peak at the forthcoming full-length Apology None movie THE LAST PAGE OF SUMMER.  Terry Summer and the rest of psychedelic pop's grooviest cartoon band, Apology None, are up against evil forces trying to rid the world of good music.  The film has been making the rounds and getting attention at film festivals around the world and we've got and exclusive teaser today!
Then it's off to The Dungeon Of Dr. Dreck for the 1962 horror action film SAMSON VS. THE VAMPIRE WOMEN (1962).  When a coven of ancient vampires awakens and tries to kidnap the descendant of a woman who foiled them 200 years earlier, masked wrestler/superhero Samson (aka – El Santo) is called into action to stop them.  In the meantime, Dr. Dreck tries his hand at dubbing and subtitles.
It's animated antics and vampire villainy on your home for B-movies…and sneak peeks!  Beta Max TV!!!