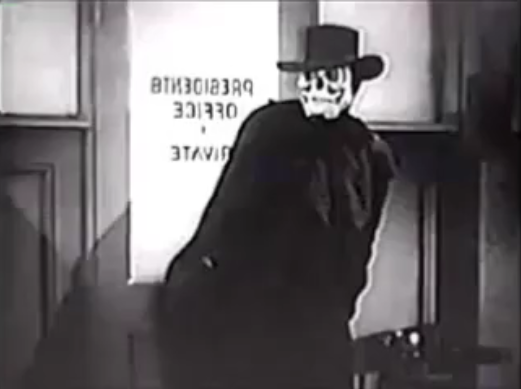 MASK VS. MASK – DEADWOOD DICK WRAPS UP TODAY ON DON'S BREAKFAST SERIAL!!!
Get your western action fix today with Part 3 of DEADWOOD DICK on DON'S Breakfast Serial! Don's got the final 5 chapters of this 1940 western serial with masked hero Deadwood Dick trying to stop the evil Skull and his gang who are terrorizing Dakota statehood supporters so that the Skull can create his own empire. Plus, to round out the excitement, there's an episode of Commando Cody and a cartoon!
Catch the cliffhanger conclusion of DEADWOOD DICK with DON'S Breakfast Serial on your home for B-movies…and masks!!!  Beta Max TV!!!