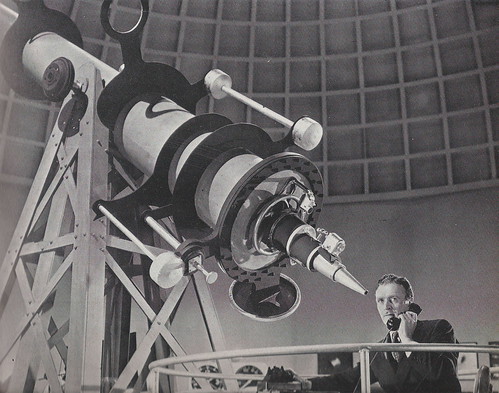 A VIOLET VILLAIN FROM OUTER SPACE – TODAY ON DON'S BREAKFAST SERIAL!!!
It's a little known fact that purple aliens are an old Thanksgiving tradition. Well, it is now. And DON'S Breakfast Serial's got the tradition for us with his latest adventure THE PURPLE MONSTER STRIKES. This 1945 Republic production features a Martian who crash lands near an observatory. The astronomer/scientist at the observatory just happens to be the designer of Earth's brand new spaceship! So this Martian, who can assume the guise of any Earthling by possessing their body, decides to steal the spaceship. But criminologist Craig Foster might have something to say about that!
It's Part 1 of THE PURPLE MONSTER STRIKES on your home for B-movies…and aliens coming for Thanksgiving! Beta Max TV!!!