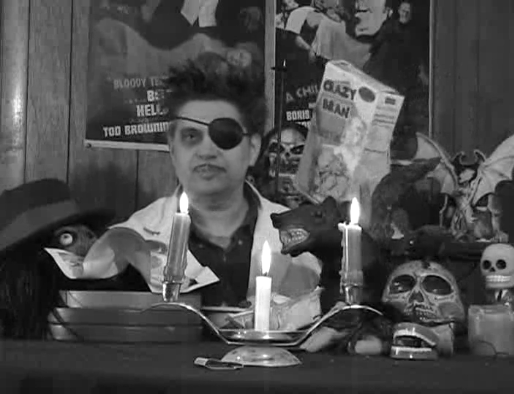 IT'S THANKSGIVING IN THE DUNGEON AND THE GHOSTS ARE AFOOT – TODAY ON BETA MAX TV!!!
It's Thanksgiving in the Dungeon Of Dr. Dreck and the Doctor is holding down the fort and whipping up the feast for the wacky ghost story from 1937, TOPPER. Cary Grant and Constance Bennett star as a recently deceased fun-loving couple who decide to do the good deed of coming back to shake up the life of their stuffy old friend (Roland Young). Dr. Dreck is spending Thanksgiving with Shrunken Ed and Squeeky and opening up a box of dinner to celebrate.
Get in the mood for Turkey Day with a fun movie and Dr. Dreck's Holiday in the Dungeon on your home for B-movies and good eatin'! Beta Max TV!!!