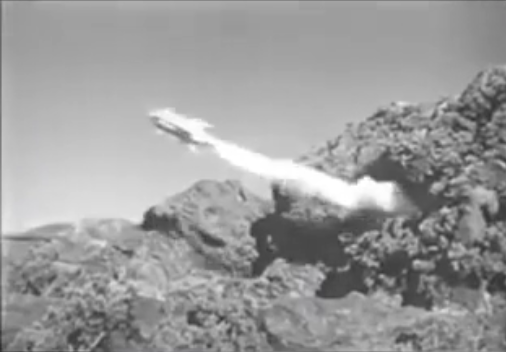 CAN THE MARTIAN MENACE BE STOPPED? FIND OUT ON DON'S BREAKFAST SERIAL TODAY!!!
Tune in to DON'S Breakfast Serial today for Part 2 of THE PURPLE MONSTER STRIKES!!! A Martian, who crash landed on Earth, is trying to steal Earth's brand new space ship. Former Secret Service agent Craig Foster (Dennis Moore) is trying to stop him but this task is made more difficult by the Martian's ability to assume the guise of any Earthman by transmuting himself into their body.
Can Foster stop the Purple Monster before he steals the space ship and leads the Martian invasion force back to Earth? Find out today with DON'S Breakfast Serial on your home for B-movies…and purple martians! Beta Max TV!!!