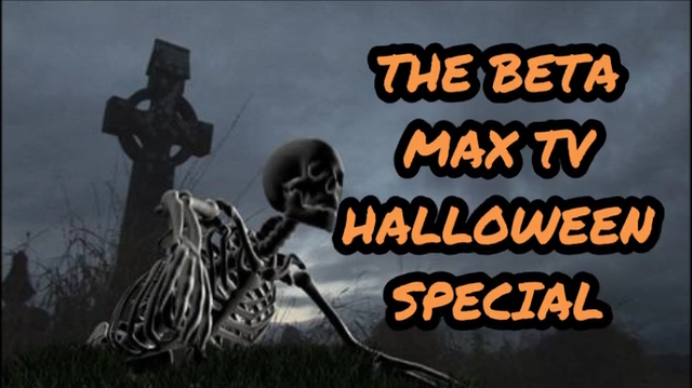 A GHOULISH GATHERING OF HALLOWEEN HOSTS – AND A BUNCH OF OTHER STUFF – ON THE BETA MAX TV HALLOWEEN SPECIAL!!!
Halloween week gets even more festive today with THE BETA MAX TV HALLOWEEN SPECIAL. Over two hours of Halloween, horror, and sci-fi trailers, other fun bits, and a trick or treat bag full of Halloween cartoons including Oswald the Rabbit, Tom and Jerry (both teams – the tall and short guys and the cat and mouse),Betty Boop, lots of dancing skeletons and much much more. Plus, enjoy special Halloween greetings from 14 of our hosts from the Beta Max TV family including Apology None, Beware Theater, Molly Katelbach, The Dead Vault Horror Show, DON'S Breakfast Serial, Uncle Pete, Freezer Mortis, Mausoleum Of The Macabre, The Midnight Movie, Mistress Peace Theatre, Mondopiece Theater, Screaming Soup, Spine Chilling Cinema, and The Horror Of It All's Silent Screams
Ghouls and goblins, haints and hosts all in one great show. It's THE BETA MAX TV HALLOWEEN SPECIAL today on your home for B-movies…and greats hosts!!! Beta Max TV!!!