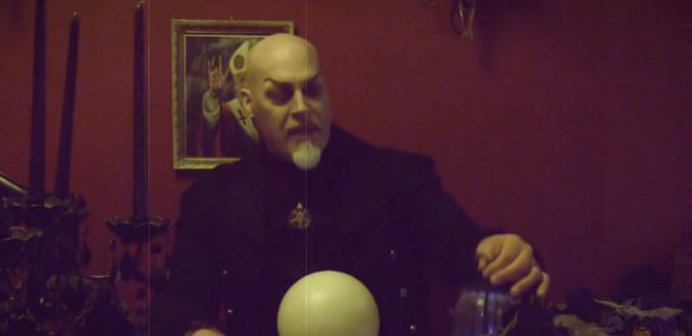 IT'S MONDAY ON FRIDAY AS BETA MAX TV GETS HAUNTED WITH ANOTHER DOUBLE FEATURE!!!
Well, Roku is certainly possessed lately. Appropriate for Halloween, but it surprised us here at Beta Max TV with the scheduling! That's ok, though cuz it means what was to be our Halloween overflow on Monday has shown up in time for Halloween Eve!
First, the Marquis DeBlood presents and independent film thriller on The Horror Of It All's Silent Screams Special Halloween Special 2020! Produced in upstate New York, written by DA Bush and directed by Ted Nappi, DEMON MESSENGER is about a group who head to the woods to try to stop a drilling operation and find that an ancient Native American demon has been released.
Then, it's a brand new serial with a monster, an ape, and action on DON'S Breakfast Serial. Don's got the first 5 chapters of THE MONSTER AND THE APE, a 1945 serial about an advanced robot that's stolen by an evil scientist and the harrowing search to try to recover it. Starring Robert Lowrey.
It's Bigfoot and Big Ape, more Halloween treats on your home for B-movies…and schedule surprises!!! Beta Max TV!!!