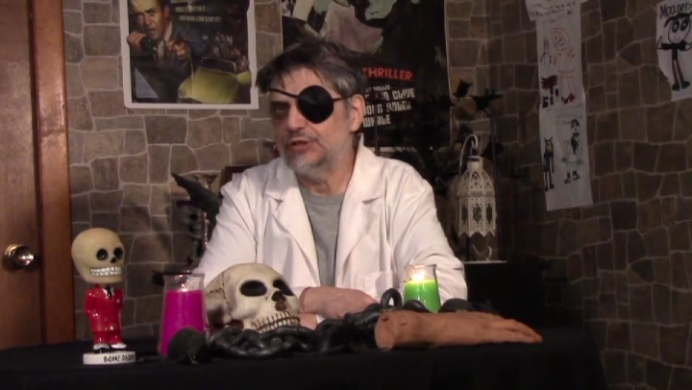 PACKING IN THE SHOWS FOR HALLOWEEN WEEK – A DOUBLE FEATURE TODAY!!!
With Halloween just around the corner (and Roku making it hard to tell exactly when the shows we add will actually show up), we decided to give you a Beta Max TV Double Feature!! (Update – since I first wrote this post, the Friday Fun-Time Five AND this double feature have magically appeared on Beta Max TV for your viewing pleasure!)
First, join the guys at The WeiRdNeSs Really Bad Movie for two spooky shows from the golden age of television! Mike and Dave check out a creepy Halloween festival while showing an episode of Boris Karloff's Thriller – THE RETURN OF ANDREW BENTLEY. This 1961 episode stars John Newland as a sorcerer's nephew who must protect his uncle's spirit and prevent an evil spirit from returning to Earth. Then John Newland appears in his more familiar role as host of an episode of ONE STEP BEYOND!
Next, it's off to The Dungeon Of Dr. Dreck for a Halloween episode. Dr. Dreck asks the question 'what's the scariest thing that ever happened to you' as he shows THE CRAWLING HAND. In this 1963 sci-fi film, an astronaut dies on re-entry saying something about his hand controlling him. He dies but his alien-possessed hand survives to seek more victims. And Groaner relates a story of a zombie Barbie doll!
Add a double helping of Spooky to your Monday with The WeiRdNeSs Really Bad Movie and The Dungeon Of Dr. Dreck on your home for B-movies…and the road to Halloween! Beta Max TV!!!