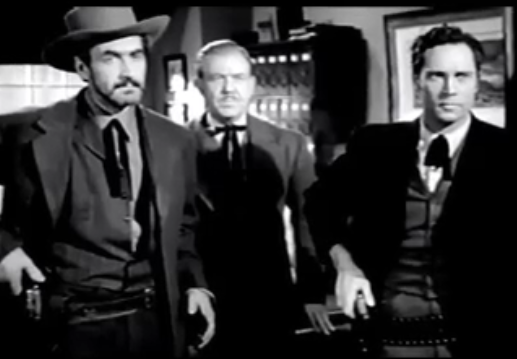 FRANK AND JESSE ARE STILL ON THE TRAIL OF EVIL TODAY ON DON'S BREAKFAST SERIAL!!!
The rootin' tootin' Republic serial THE ADVENTURES OF FRANK AND JESSE JAMES continues this week on DON'S Breakfast Serial! It's episodes 6-10 (1948) starring Clayton "Lone Ranger" Moore as Jesse James as he and brother Frank try to stop the villains who murdered the father of Judy Powell (Noel Neill, aka Lois Lane from the Superman TV show) father and who are now after her gold mine. Plus, there are two episodes of the Lone Ranger TV Show and Bugs Bunny in Wackiki Wabbit.
Western action and a cartoon! It's all together right here on your home for B-movies…and marooned wabbits! Beta Max TV!!!