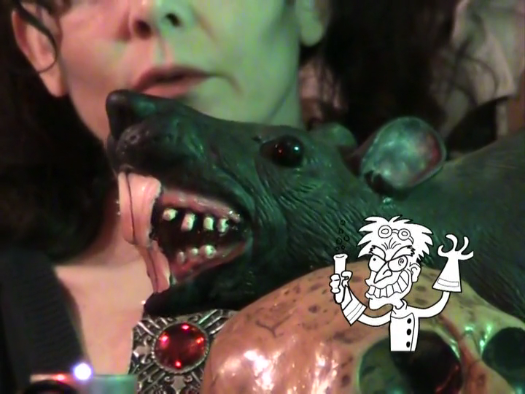 A BLOODY CASTLE FOR DR. DRECK AND A FUN PARK FOR STU THE RAT – TODAY ON BETA MAX TV!!!
Italian horror takes the stage today on Beta Max TV with CASTLE OF BLOOD on The Dungeon Of Dr. Dreck! Dr. Dreck and Moaner bring you this 1964 story of a writer who, on a bet, decides to spend the night in a haunted house. But when darkness rolls in, so do the unhappy spirits of the previous guests of the house who never left alive!
Stu the rat decides that rats need someplace fun to go to, so he and rat friend Willard get together to figure out what attractions to set up and how to raise the funding to get the project underway.
Prepare for scares and thrills (if you're a rat) – and maybe a rat or two trying to hit you up for donations – as The Dungeon Of Dr. Dreck presents CASTLE OF BLOOD on your home for B-movies…and rat parks! Beta Max TV!!!