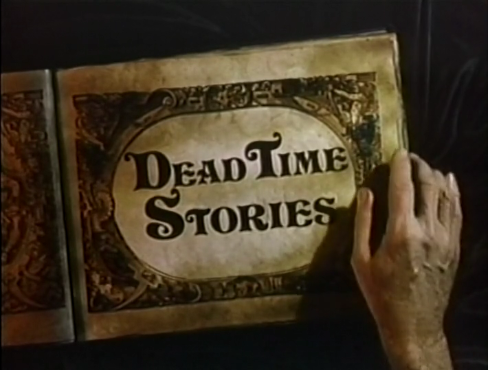 BEDTIME STORIES GUARANTEED TO FILL YOUR DREAMS – WITH TERROR!!!
To kick off July, Beta Max TV has some sleepytime stories NOT for the faint of heart! When a babysitting uncle is frustrated by an active nephew who won't go to sleep without a story, the result is DEADTIME STORIES (1986). A trio of tales the uncle makes up, but not the kind to give you pleasant dreams. There's a story about two witches who make a fisherman's son their servant to try to resurrect their dead sister. There's a twist on Little Red Riding Hood where Red mistakenly takes a werewolf's medicine to Granny's. And there's a version of Goldilocks and the Three Bears but with Goldi Lox the murderess and the three escaped mental patients. Just what you need for a soft gentle sleep!
So skip the warm milk and stay up with DEADTIME STORIES on your home for B-movies…and nightmares!!! Beta Max TV!!!