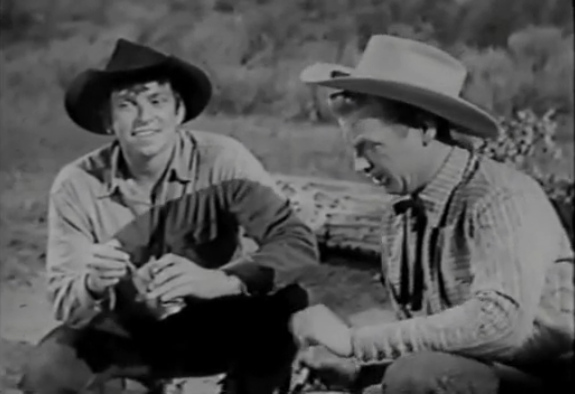 TODAY ON ACTION MONDAY – HAPPY 101st – SLIM PICKENS!!!
Rodeo, television, and movie star Slim Pickens was born Louis Burton Lindley, Jr. on June 29, 1919 in Kingsburg, California. Born into a dairy farming family, he started competing in rodeo events at an early age. He got his stage name – Slim Pickens – when one rodeo promoter, thinking Slim had little chance of winning any money, told him that there would be "slim pickins" for him in the rodeo. Pickens made his film debut in 1946, eventually racking up over 170 film and TV credits including Dr. Strangelove, Stagecoach, The Getaway, The Apple Dumpling Gang, Blazing Saddles, and a regular stint on Hee Haw. So, in recognition of his long, wonderful, and varied career, today Beta Max TV salutes Slim Pickens with a Slim double feature!
First, it's an episode of the 1960-61 television show OUTLAWS called THE CUT-UPS. Slim became a regular in the second season of this series starring Don Collier and Barton MacLane about a marshal in old Oklahoma. In this episode, Slim is convinced by two shifty characters to rob an Express Office resulting in Slim getting thrown in jail and the grifters getting the loot. Also appearing is Ray Walston.
Then, it's more western action with Slim appearing as sidekick to B-western legend Rex Allen in OLD OVERLAND TRAIL (1953). An unscrupulous railroad baron pays Indians to attack wagon trains so he can force the destitute settlers to build his railroad cheaply, paying them with worthless strips. Rex and Slim find out and move in to set things right. Also watch for a pre-Vulcan Leonard Nimoy.
Happy 101st birthday Slim Pickens from your home for B-movies…and good pickins!!! Beta Max TV!!!