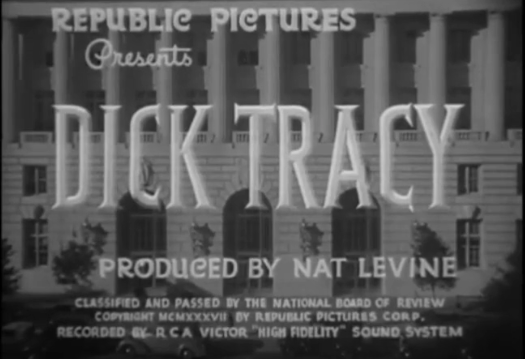 HAVE A BIG BOWL OF ACTION WITH DICK TRACY ON DON'S BREAKFAST SERIAL!!!
A brand new adventure starts today on Beta Max TV with the first five chapters of DICK TRACY from DON'S Breakfast Serial! This 1937 serial stars Ralph Byrd as the famous, square-jawed cop from the comics. Dick is hot on the trail of the Spider Gang headed by master criminal "The Lame One" who uses his Flying Wing plane and sound weapon to wreak havoc. Plus, the Spider Gang has captured Dick's brother and turned him evil by altering his brain. The series also stars legendary western sidekick Smiley Burnette!
From the funny papers to your TV – DICK TRACY – Pt. 1. This week's DON'S Breakfast Serial presentation on your home for B-movies…and crime-fighting legends! Beta Max TV!!!