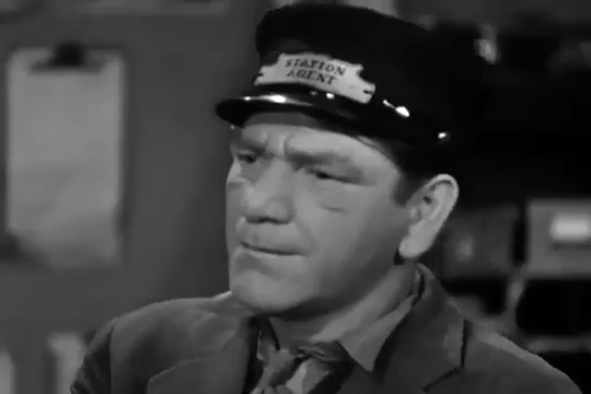 CELEBRATE SHEMP HOWARD'S BIRTHDAY – TODAY ON BETA MAX TV!!!
Grab your party hats and noisemakers and prepare for an eye-pokin' head-bonkin' good time as Beta Max TV celebrates Shemp Howard's 125th birthday today!
Born Samuel Horwitz on March 11, 1895 in Manhattan, New York, Shemp was the third of five brothers. He teamed up with younger brother Moe on Vaudeville before joining Moe and star Ted Healy for a successful touring act know as Ted Healy and His Stooges. Friend Larry Fine joined the troupe in 1928 but by 1932, Shemp decided to strike out on his own. He made numerous shorts and movies for Vitaphone, Van Beuren, Columbia, and Universal appearing with stars including Andy Clyde, Tom Kennedy, Fatty Arbuckle, Olsen and Johnson, W.C. Fields, and Abbott and Costello. In 1945, returned to work with Moe and Larry in the now established Three Stooges shorts for Columbia.
To celebrate Shemp's birthday, Beta Max TV has three examples of his work. First, from 1940, it's MONEY SQUAWKS. Shemp and Andy Clyde star as a couple of railroad station employees. The $10,000 mine payroll has been dropped off at the station but no one can pick it up til the next day. So Andy and Shemp have to spend the night guarding it. But there's a gang looking to get it away from them!
Next, Shemp teams up with Tom Kennedy in SOCIETY MUGS (1946). Pest exterminators Shemp and Tom are mistakenly invited to a society party by Muriel Allen (Christine McIntyre) and while there, the boys share their brand of dinner etiquette and attend to their exterminating duties much to the chagrin of their hostess.
And finally, it's Shemp as he's most remembered – as one of the Three Stooges! In SING A SONG OF SIX PANTS (1947), Moe, Larry and Shemp operate a tailor shop (featuring cleaning, pressing, and altercations) and have a run in with tough guy bank robber Terry Hargan.
It's a laugh-filled birthday party for Shemp Howard on your home for B-movies…and Shemp! Beta Max TV!!!