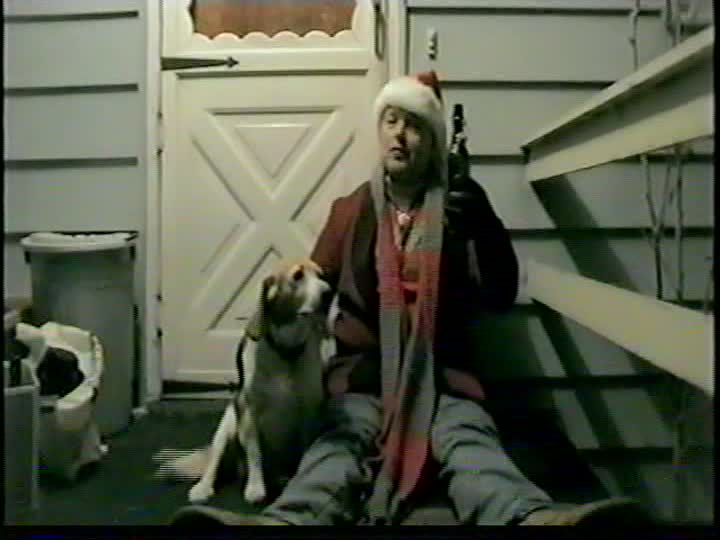 HEADLINE: ROKU TECH SUPPORT WAKES UP, BETA MAX TV IS WORKING PROPERLY AGAIN!!!
After only 36 days of down time – a mere blink of an eye in geologic time – Roku's Tech Support has finally fixed their bug that kept us from adding any new programs to Beta Max TV. So, we're cookin' with gas on all burners again!!!
Although we weren't able to bring you all the great Christmas programming we had planned, we've got a taste of Christmas, New Year's and more, fresh up for you to enjoy today!
Join Uncle Pete and his trusty beagle Oxnard as they head to Stockton to act as Grand Marshal of the New Year's Festivities and Parade on The Dark Vault Of Public Domain! Not only is Uncle Pete live via satellite but he presents three gems – The Little Rascals in THE POOCH, The Three Stooges in SING A SONG OF SIX PANTS, and The Dead End Kids in PRIDE OF THE BOWERY! Plus, watch for a special tribute to some of the great folks we lost in 2019.
Mondopiece Theatre huffs and puffs and presents a comedy review of the 1957 German short THE BIG BAD WOLF featuring scary goat children, a chalk-eating wolf, and birds with hats. Yeah, just more of those everyday things you've probably experienced in person!
You'll finally get to stop hanging on that cliff when DON'S Breakfast Serial presents the exciting conclusion of Black Hawk – Fearless Champion Of Freedom (1952). Black Hawk and his men close in on the mysterious Laska to reclaim the stolen Element X. Plus, an episode of the New Adventures Of Charlie Chan. (1957) and a Superman cartoon.
On The Midnight Movie, Ritch and Triv present some hometown-filmed action with Triv on the screen in ICE AGENT (2013)! An ICE agent goes undercover to break up a human trafficking ring in this made-in-Ohio action-fest. (2013)
And on Beware Theater, Arachna and Deadly host the 1963 Gothic Italian/Spanish horror movie THE BLANCHEVILLE MONSTER about a young woman who returns to her creepy family castle in France to discover it being run by her strange brother and creepy new staff because her father died in a fire AND that her family curse says she has to die before her 21st birthday (in 5 days). Welcome home honey. Happy Birthday. Prepare to Die!
So, we missed Christmas and New Year's due to Roku's system malfunction. But the silver lining is we already have a pile of great Christmas programs lined up for Christmas 2020!! And the best news is Beta Max TV is back with new shows for you today and more new shows than you can shake a stick at yet to come. Thanks for standing by and thanks for supporting your home for B-movies…and more!!! Beta Max TV!!!