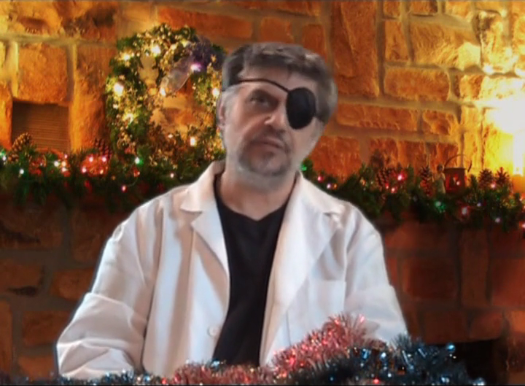 IT'S A DR. DRECK CHRISTMAS WITH THE UNDEAD ON BETA MAX TV!!!
Get a dose of Christmas Spirit with festive decorations and a scary feature as The Dungeon Of Dr. Dreck presents the 1957 Roger Corman film THE UNDEAD today on Beta Max TV! Through a hypnotic experiment, a woman is transported to the Middle Ages and suspected of being a witch. And that's not the kind of thing you want to get for Christmas!
To raise a little extra Christmas cash, Dr. Dreck has rented the attic apartment to a strangely hard to find tenant who always seems to disappear when the rent is due. Uncle Mess drops in with Xmas greetings! And Aunt Ashley accompanies Uncle Mess in one of the most festive urns ever!
The Christmas Season is in full swing with The Dungeon Of Dr. Dreck presentation of THE UNDEAD on your home for B-movies…and Christmas witches! Beta Max TV!!!