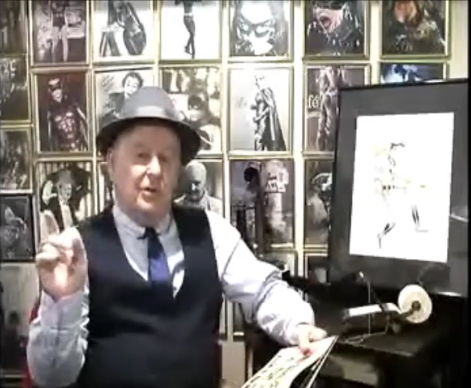 SEARCHING FOR SPIES AND CHRISTMAS PRESENTS ON THIS WEEK'S MONDAY DOUBLE FEATURE!!!
Action and Christmas fun are the order of the day as Beta Max TV brings you the middle third of our serial and a festive episode from a short-lived TV show.
DON'S Breakfast Serial presents Part 2 (chapters 6 – 10) of the exciting 1952 serial BLACKHAWK! The flying aces turned investigators are hot on the trail of Laska, an evil spy whose goal is to steal the secret super-fuel, Element X, and destroy democracy! Dan also has some trailers and a Superman cartoon.
And for this Monday's Christmas treat, we've got and episode of MEET CORLISS ARCHER from 1954, Meet Corliss Archer was a very successful radio serial that ran for 13 years but only lasted one season on TV. Corliss was a teenage girl with a well-meaning but clumsy boyfriend and two loving parents who tried their best to understand – and survive – life with a teenager. In this Christmas show, Corliss and her Mom are busy with their annual Christmas present search – trying to find what Dad has gotten them (before Christmas!). But this year, Dad has hidden the presents so well, even HE can't find them!
Christmas month continues with an action and comedy filled Double Feature Monday on your home for B-movies…and hidden things! Beta Max TV!!!