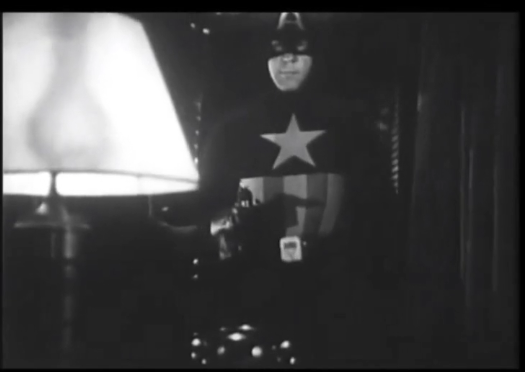 BETA MAX TV CELEBRATES VETERANS DAY AND AMERICA WITH A CAPTAIN OF THE SAME NAME!!!
It's Veterans Day and time to recognize the service and accomplishments of the members of all our Armed Forces. To celebrate, Beta Max TV has a special American hero to battle the forces of evil as DON'S BREAKFAST SERIAL presents the first five episodes of the 1944 serial CAPTAIN AMERICA. In this first appearance of any Marvel comic book character on the big screen, Captain America (Dick Purcell) battles the villainous Scarab whose hypnotic drugs are causing researchers to kill themselves as he tries to get his hands on the destructive super-weapon the Dynamic Vibrator.
It's red, white and blue action and adventure with CAPTAIN AMERICA – PART 1 on your home for B-movies…and American heroes!!! Beta Max TV!!!