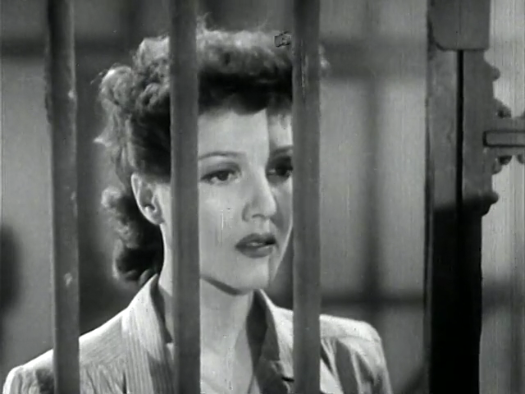 IF THEY OFFER YOU A CHAIR HERE, DON'T SIT IN IT!  LADY IN THE DEATH HOUSE ON WAYWARD WOMEN WEDNESDAY!!!
A house so special, you may never leave – even if you want to!  It's WAYWARD WOMEN WEDNESDAY on Beta Max TV and we've got murder, drama, treachery, and a touch of trying to reanimate the dead in today's feature from 1944 – LADY IN THE DEATH HOUSE.  Jean Parker stars as Mary Kirk Logan – a woman on death row for the murder of a scoundrel who was blackmailing her family.  But she claims she was framed.  And she's just about ready to take that last walk (and enjoy a delicious last meal too, hopefully!).  The executioner, as it turns out, is her fiance who has a hobby of trying to reanimate dead tissue.  (Side note on their relationship – she is not happy with the way he makes his living!).  It's up to a clever investigator (Lionel Atwill) to try to track down the real murderer before it's too late!
A drama with a swirl of noir and a dash of exploitation on WAYWARD WOMEN WEDNESDAY!  LADY IN THE DEATH HOUSE – today's feature on your home for B-movies…and "shocking" endings!  Beta Max TV!!!