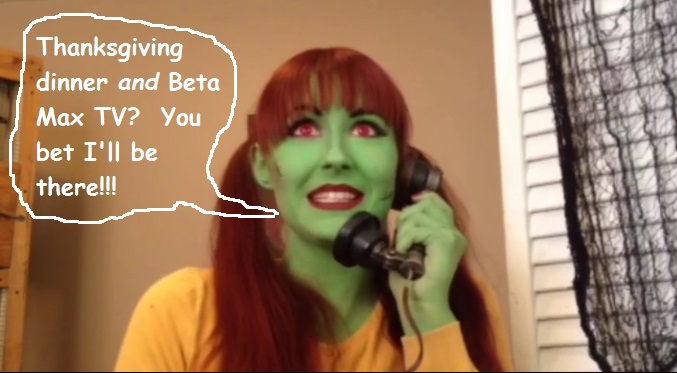 SPEND THANKSGIVING EVE WITH A ZOMBIE – MY GAL, THE ZOMBIE ON BETA MAX TV!!!
Twas the night before Thanksgiving and all thru the channel, not a creature was stirring except My Gal, The Zombie and her THANKSGIVING SPECIAL on Beta Max TV!
Join our favorite living dead green gal for a collection of Thanksgiving short subjects and cartoons – including JERKY TURKEY and the story of the Pilgrims sea cruise as introduced by friend Patricia. Plus there are some previews, trailers, and other delectable goodies.