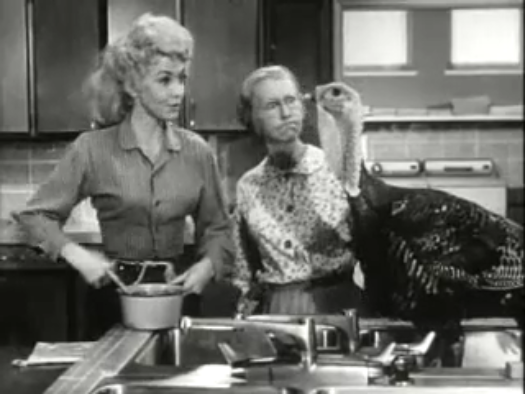 SAVING THE WORLD AND A TURKEY! CAPTAIN AMERICA AND THE BEVERLY HILLBILLIES – TODAY ON BETA MAX TV!!!
Action and feathers are everywhere today as Thanksgiving Week kicks off with a double header on Beta Max TV!
Don has the action-packed conclusion of the 1944 serial CAPTAIN AMERICA today on DON'S BREAKFAST SERIAL. Cap'n is closing in on the evil Scarab who is dead set on revenge to those who wronged him. Will Captain America stop this evil genius before he has a chance to use the Dynamic Vibrator and Electronic Firebolt? Don also has an assortment of Superman cartoons!
Then, Jed has his ax and he's thinking turkey dinner on THE BEVERLY HILLBILLIES – TURKEY DAY (1963). The Clampetts are preparing for a big Thanksgiving dinner and Jed has gotten a big bird for the main course. But Elly May thinks this turkey would make a much better pet than a meal so she takes it under her "wing" to save it from the roasting pan.
An American hero and an American turkey – together to start Thanksgiving week off on your home for B-movies…and tasty birds! Beta Max TV!!!