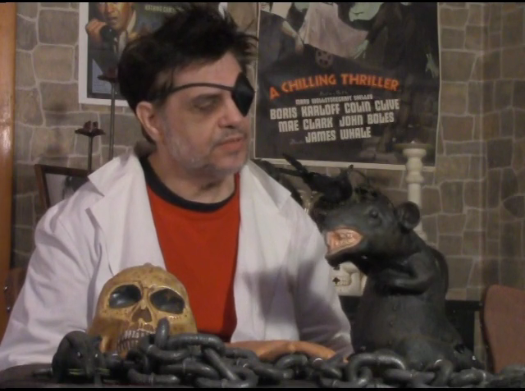 CREEP INTO SPOOKY SCARY MONTH WITH WALL-TO-WALL TERROR ON THE DUNGEON OF DR. DRECK!!!
October is Spooky Scary Month on Beta Max TV! And nothing is scarier than a man-eating carpet from outer space! At least that's what the monster looks like in THE CREEPING TERROR (1964) – today's feature from The Dungeon Of Dr. Dreck!
A mysterious craft from outer space lands near a small town and out shuffles a creature that resembles a large pile of used carpet left out in the rain with a hunger for people – chomping down a girl in a bikini, partiers at a hootenanny, folks at a dance hall, and a canoodling couple at lover's lane. Looks like this monster likes a good time! But now it's up to the town sheriff to try to stop it.
What can stop this beast??? A Silver Vacuum cleaner? An Atomic Rug Shampooer? Tune in to The Dungeon Of Dr. Dreck for THE CREEPING TERROR to find out! And you can find it right here on your home for B-movies…and some really cheezy monsters! Beta Max TV!!!