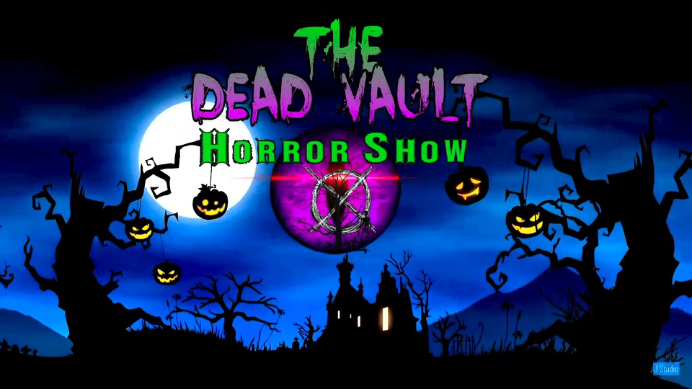 HAUTE CUISINE AND HOT BRAINS AT OUR WEDNESDAY HALLOWEEN BUFFET ON BETA MAX TV!!!
Halloween is a great time for parties. And Halloween parties are a great place for food…and brains! We have both on our WEDNESDAY BUFFET as SPOOKY SCARY MONTH continues on Beta Max TV!
First lets fix some snacks. Arachna of the Spider People, hostess of Beware Theater, and her friend Alexis, just an ordinary cook, get together and show you how to throw a great Halloween party on FEARLESS COOKING WITH ALEXIS. Arachna has decorating tips to give your party place just the right bit of spooky. And Alexis shows you how to prepare some snacks that are both scruptious AND scary like eyeball eggs, ghost pizzas, mummy weenies, and chocolate chip witch fingers.
Next, lets cook up some brains in our atomic oven! Keymaster Slasher Poe has the place all decked out for Halloween as he exhumes the 1963 feature MONSTROSITY (aka – THE ATOMIC BRAIN) in The Dead Vault Horror Show. A mad scientist using atomic power to transplant brains is hired by a rich old lady who wants her brain put in a young body. She hires several young women which he uses in his experiments leaving a trail of horrifying failures!
Tips for creative cooking, decorating, and brain transplants. It's all here in our WEDNESDAY BUFFET on your home for B-movies…and food….and brains!!! Beta Max TV!!!