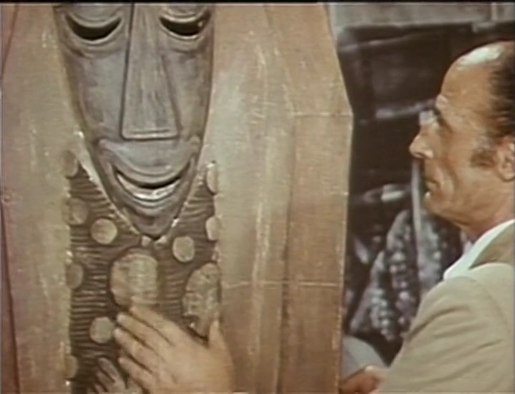 TAKE A LUXURY OCEAN CRUISE WITH BETA MAX TV – BUT DON'T LOSE YOUR HEAD!!!
How about spending a week of your summer on a special theme luxury cruise with Beta Max TV! It's not a theme you find offered by most cruise lines. It's the "Reincarnated Murderous Voodoo Priest Mummy" Cruise!
Still interested? Well come aboard the SS Beta Max TV for the Exploitation Monday feature from 1974, VOODOO BLACK EXORCIST! After archaeologists discover the ancient mummy of Caribbean voodoo priest Guede Nibo, they of course take it on a luxury cruise. And as we all know, luxury cruises can have a way of reviving one – even if you're a mummy. Guede Nibo assumes human form, mingles with the passengers, and starts the slaughter.
Bad acting, bad editing, a murderous mummy. It's The Voodoo Death Love Boat and we've reserved you a stateroom! VOODOO BLACK EXORCIST – this week's offering for Exploitation Monday on your home for B-movies…and luxury ocean cruises! Beta Max TV!!!