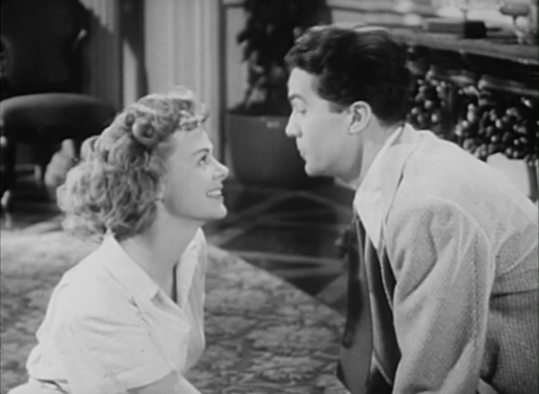 BETA MAX TV WISHES LASSIE'S MOM A HAPPY BIRTHDAY!!!
Lassie's Mom – aka June Lockhart – was born June 25, 1925 in New York City. The child of movie actors Gene and Kathleen Lockhart, she made her film debut with her parents as Belinda Cratchit in the 1938 version of A Christmas Carol. June continued her movie career through the 1940s in movies like Sergeant York, Meet Me In St. Louis, and She-Wolf Of London.
In the 1950s, she worked steadily in television appearing in numerous dramatic and western series before landing the first of her most famous roles as Lassie's "Mom", Ruth Martin for 207 episodes of the Lassie TV series from 1958 to 1964. In 1965, she started her second memorable "Mom" role – Maureen Robinson on Lost In Space for 84 episodes until the series ended in 1968. From outer space she headed to Hooterville after that for 3 years as Dr. Janet Craig on Petticoat Junction. June continued working in both TV and movies appearing as a regular on General Hospital, in series ranging from Adam 12 and Quincy to Falcon Crest and Hotel, movies such as C.H.U.D.II, Lost In Space and Troll and as a voice actor for animated shows like Duckman, The Critic, and Ren and Stimpy.
To celebrate June's birthday,  Beta Max TV has a nearly forgotten comedy from 1947. IT'S A JOKE SON stars June as Mary Lou, daughter of the blustery, die-hard southerner Senator Beauregard Claghorn, a character made famous in the long-running Fred Allen radio program Allen's Alley (and the character that inspired the creation of Looney Toons character Foghorn Leghorn). Claghorn (in his pre-senator days) gets in a little financial trouble and must take a job supporting a questionable Senatorial candidate who just happens to running against Mrs. Claghorn for the office. Comedy, wacky hi-jinx, and romance (involving June, of course) ensue!!!
From a child of poor Bob Cratchit to America's Mom to a regular at White House press briefings- with a stop as a werewolf in between. Here's a big  Beta Max TV HAPPY BIRTHDAY to one of or favorite actresses, June Lockhart, on your home for B-movies…and Lassie's Mom!!!  Beta Max TV!!!